Introducing
Superb AI
LAUNCH
LAUNCH uses state-of-the-art automation to quickly build
production-quality datasets at a fraction of the normal cost.
We will manage the whole workflow within the Superb AI Suite so you barely have to
lift a finger.
If building datasets is still taking too long, we can help.
Want to chat LIVE with a Project Specialist?
Our team is on standby 24/7 to answer all of your questions.
Hands off
We remove the resource constraint by managing the whole workflow. From ground-truth labeling, building custom models and project management, we do it all for you!
Helps Get Projects Going Faster
Our transfer learning auto-label is quickly trained with a small subset of annotations for rapid labeling.
Enables Rapid Quality Control
Our Uncertainty Estimation AI immediately flags hard examples for review, quickly improving dataset accuracy and consistency.
Preserves Your Budget
Our auto-label's price-per-annotation is much more cost- conscious! No annual contracts. Pay as you go.
Allows For Relentless Iteration
Automating data preparation shortens the time between data management and model training so you can get to production faster.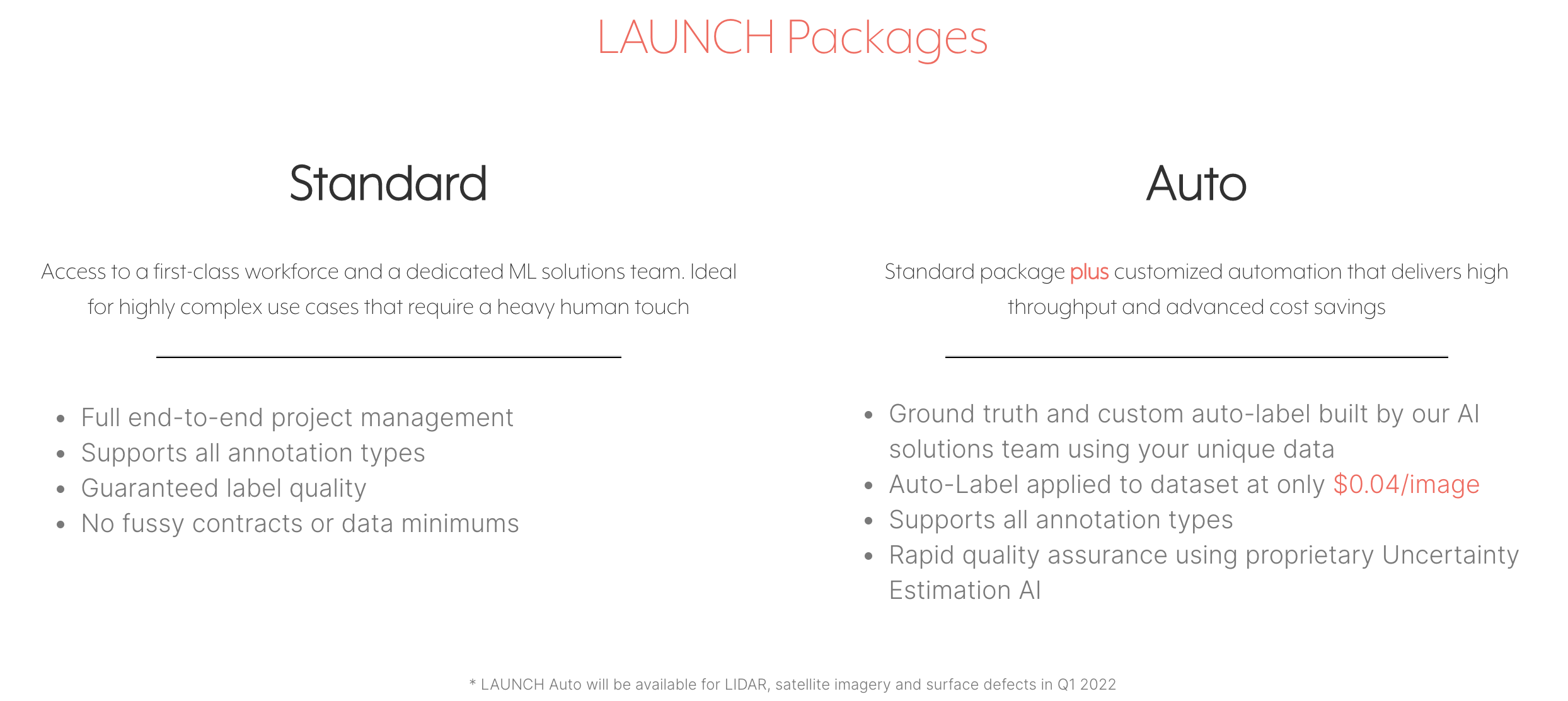 * some images shown are close representations of actual use cases